L. Bakker, CPA, P.C.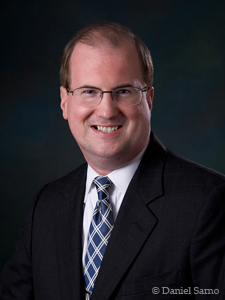 The philosophy of L. Bakker, CPA, P.C., is to offer its clients the highest level of professional expertise and experience, along with personable and attentive service. L. Bakker, CPA, P.C. is dedicated to getting to know the needs of its clients and to offering customized services to meet those needs.
L. Bakker, CPA, P.C. is a small Certified Public Accounting firm located in Cornwall, New York. The principal is Leonard J. Bakker, CPA who grew up in the Cornwall area and in 1996 attained a B.S. degree in Accounting from Mount Saint Mary College in Newburgh, NY.
After graduation he relocated to northern New Jersey and worked for small-and medium-sized public accounting firms. He is a CPA licensed in the state of New York and also is a member of both New York and New Jersey state Societies of CPAs. In January of 2004 he relocated back to the Cornwall area continuing his career in public accounting in New York State with a small CPA firm in lower Westchester County and then a medium-sized CPA firm in Orange County. In 2007 L. Bakker, CPA, P.C. was established.
Leonard J. Bakker is a Certified Public Accountant with 10 years of experience working for small-and medium-sized CPA firms in the New York metropolitan area. His experience involves handling a variety of small businesses ranging from professionals, retail, manufacturing, restaurants, and construction companies.
He assists his clients with the preparation of a set of books (Balance Sheet and Profit and Loss Statement), payroll and sales tax returns, provides year-end tax planning, and prepares the annual federal and state tax returns. His experience also includes working with individuals on personal tax issues, tax planning and the preparation of individual federal and state tax returns.